Stretchy, elastic, room to grow, comfortable, easy, casual but cute, what women want...with so many positives it's a wonder why the whole female working world isn't in "yoga pants" all the time.
Whenever I'm with a client I always profess my love and lifestyle as a creature of comfort. I think it's important for them to know that I understand their anxiety of having to "suffer for fashion" for the sake of looking good. NOT TRUE. That's not how I do business. I tell them if I could, I would live in my pajama pants and baggy sweatshirts. After a hard days work of being glued into my skinny jeans there's no feeling better than ripping them off, tossing them back in the closet, and putting on my PJ pants, one gloriously soft leg at a time. The freedom my skin feels and knowing I can eat as much as I want with no one seeing my 'food baby' later is awesome. Sure I love the slimming effect dark-wash jeans have on my legs but an elastic-waist yields something no other pants can: comfort. So what is the solution to the ancient battle of style vs. comfort? Or, can there be a happy union of both?
Jocelyn Greenky Herz, VP of Colin Cowie Lifestyle, a NY event-planning company, in yoga pants
The
NY Times
recently published an excellent article debating the
pros and cons of wearing stretchy pants to work
, with opinions coming straight from the real ladies in high places who do it or deny it. Stacie Spychalski Buckley, an Atlanta-based director of operations for a professional sports website, has a more auditory opinion about the women in her office: "There are people in yoga pants and track suits; you hear them shush-shush-shushing down the hallways. I'm like, 'What are you doing? This is a professional place. Wear a sweater set and a pair of pants.'". Stacie isn't alone in her sentiments either. Kat Griffins, editor of
Corporette, a fashion and lifestyle blog for professional women
, states: "If it's a casual day and you're just working in your office and you're pregnant and you can't find anything else to fit, maybe yoga pants are acceptable...But for everyone else, really, get a pair of pants". The funny thing is the empirical data doesn't back up their backlash. According to
WGSN, a trend forecasting company
, "4 percent of women in the United States now say they wear strict business attire, with 31 percent claiming to dress completely casually". With that many women preferring to be comfortable it's no wonder sales for athletic-wear retailers like
Lululemon
, who carry fashionable workout wear, have increased. And like the lovely lady in the image above said: "If your entire outfit looks very chic, there's no reason not to [wear them]".
weardrobe.com
I have to agree. We all know that the accessories and even your hair and makeup can make or break an outfit so why not be comfortable and fabulous at the same time? Think it can't be done, wrong again! Just take note of the cute gal pictured above. She looks chic and put together; key words when searching for the best ways to style your yoga pants. However, I must issue a warning. There appears to be rules surrounding the acceptability of stretchy-waist pants in the work place: "Among [the] women interviewed for this article, there exists a caste system of elastic-waist pants, governing their permissibility for certain occasions. Many said they would never wear jeggings...". Apparently, some offices will forever require a uniform and a certain degree of thoughtful clothing choices. I can understand that. However, I agree with Sally Lohan, director for United States content on WGSN, when it comes to her thoughts on loosening up on the idea of elastic: "I think it's more about a crossover of lifestyles and a blurring of activities than a general addiction to dressing down. Jeggings and leggings have been perfectly acceptable attire in many workplaces for a while. It really depends on the style and the styling". As a stylist, I hands down agree. The way you put something together matters more for appearance sake than each individual piece on their own. However, even I have my style standards...
brass rivets, contrast stitching is nice and all but let's talk about WHY this is BAD.
Oh PajamaJeans, how do I dislike thee. They lure you in with promises of being both comfortable and stylish but the truth is the construction looks cheap, the fabric is clearly not denim, and there's no guarantee they'll fit you well enough to look good, just like in the image above. Nothing about this ad is visually appealing. Why? All the lines and
proportions
are out of balance for the shape of this girls bum! Not every butt was made equal and is therefore not going to fit into these "jeans" well enough to ever make them appropriate for work. You know the slogan, "Just Say No"....that's how I feel about Pajama jeans. I know my philosophy is 'try everything once' but these...just say no.
nytimes.com
I think it's safe to say this battle might be a personal judgement call. If you're into the relaxed but put together look, and can wear it in the office, by all means do it. But if you must abide by a stricter code of clothing conduct, a little extra effort or an entire new game plan might be best for you. All in all, the plan should be to show your office you wear the pants, even if they're yoga, sweat, or stretchy.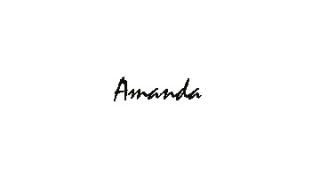 Image(s) courtesy of nytimes.com, pajamajeans.com, weardrobe.com