Though some of you may be remiss to admit it, the 70s are back! And in a big way. Of course we all know fashion is cyclical and nothing is new anymore but you should always expect to see the return of a trend, style, or look about every 20 to 30 years. That said, the return of flared jeans, platforms, jumpsuits, soft hair, floppy hats, maxi dresses, and round sunglasses are right on track.
athoughtistheblossom.blogspot.com
I was a little hesitant to get on board with this trend for fear of it leaving as quickly as it has arrived but then I watched The Towering Inferno...and fell in love with the 70s. What a wonderland of inspiration! Taking place in San Francisco and centering on the world's tallest building going up in a blaze (hence, the title), the movie cemented my new-found love for long, low-cut evening gowns, head-to-toe color, draped shirting, and soft curls. It also put a new fashion icon at the forefront of my mind, Faye Dunaway. I've never wanted to wear a matching, monochromatic suit more!
Faye Dunaway


Though the film revolved around more "society types" living in the San Francisco, there was definitely a moment for those on the street who were rocking long, printed jackets, wide-leg pants, and high shoes. In fact, that's more in line with what we're seeing on the runway and the streets today. People seem eager to move away from their skinnies to get a little breathing room.
stylecaster.com
The easiest way to embrace this new trend and avoid looking dated is by wearing the bits and pieces that you like. Making them your own allows your personal style to shine and topping it all off with a large brim hat is never a bad idea.
carolinesmode.com/stockholmstreetstyle


carolinesmode.com/stockholmstreetstyle
Of course, if you can do it right, there is something to be said for trying everything all in one outfit. Floppy hats off to you, my dear.
carolinesmode.com/stockholmstreetstyle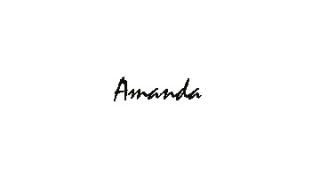 Image(s) courtesy of stylecaster.com, carolinesmode.com, and google image search.