Father's Day comes but once a year so try to make the dad in your life feel equally special with a unique gift idea. Many people give things like ties and cufflinks but not something slightly more interesting...not something that no one else has.
To help make you a better shopper this June 17th, I've done a little pre-pulling for you. Shopping sites like
Etsy
,
Uncommongoods
, and even
Hallmark
, I found various items to make sure your gift isn't just great, but also thoughtful and unique.
Let's start with presentation. One of my favorite things in the world to do is wrap presents. This is why I totally understand why
Tori Spelling's mom had a room in her house just for gift wrapping
. If I could, that would be me. As far as I'm concerned, it's just another place in the gift giving process where you can be creative and show a little love. Hallmark has some great gift wrapping choices. I love all the primary colors and clean patterns.
Once you've found the perfect gift wrap, you next need to find the perfect card. Nothing says I love you like a homemade card but if you don't have time to make one, you can still capture that same handcrafted feel by finding one through an independent artist. Lucky for you there's already a trusted community in place it's called Etsy. If you know me, you know I love Etsy and for Father's Day they didn't disappoint. This one was my favorite. I related to it immediately:
After the card and gift wrap have been established, it's time to consider the gift. This is where all the hard work pays off. But, it's also where we tend to put a lot of pressure on ourselves. Questions inevitably come up: What did you get him last year? Does he have this T-shirt already? He doesn't really wear ties anymore...so maybe a flask?
To keep from driving yourself crazy, think about what makes dad happy. What does he do for fun? What makes him laugh? What does he need but doesn't have? This is where you can have some fun and find things that he won't have but will appreciate.
These 7 glasses will jazz up any guys current dishware selection but would especially smart for the dad who enjoys a good liquor from time to time.
For the dad whose home office tends to be constantly inundated with paperwork, make his life a little more organized with a cool paperweight.
For the dad who likes to geek out on science, light up his life with this (totally awesome) moon clock.
For the hipster dad, keep him looking cool with these fresh socks.
For the foodie dad, give him the world...with various global salts.
For the handyman, give dad the gift that keeps on giving. A multi-tooled tool!
For the dad who likes to bike, keep him accessible with this bike accessory.
And for the dad who walks to the beat of his own drummer, make sure looks good while doing it.
I hope you and the dad in your life enjoy this annual holiday and I hope you find some inspiration in these various gifts. Happy Shopping!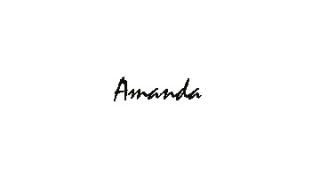 Image(s) courtesy of uncommongoods.com, hallmark.com, Etsy.com