Let's talk about Father's Day! It's time to celebrate the guy who gave you life and say "thanks" by giving him gifts he'll use and love forever because they came from you. This year, why not give the gift of style? Your dad is great so make sure he looks great for "his holiday" with a great outfit. (never enough "greats" for dad) Lucky for you I'm a
personal shopper
and can lead you through the process of picking the right items for your papa...which is especially helpful if he doesn't have anything ;)
Since guys are limited in what they have available to them (no skirts and dresses. SO SAD!), let's start with the basics: jeans, a good shirt, a layering piece, shoes, and accessories. If chosen correctly, each of those items can yield a very stylish looking dude, dads included.
First up, the shirt. Instead of a plain white T, pick a shirt that has a little more detail to it. This way it'll be more versatile in your dad's wardrobe plus it's a stylish option for when he just wants to wear it as it.
Next, the layering piece- a sweater. Pullover, V-neck sweaters are every guys (and girls) best friend. They're perfect for layering and are also great as is. Again, find one with interesting
visual
detail, like a print or a texture.
Third up, the jeans. Folks, do your dad a favor and DON'T buy him skinny jeans and DON'T buy him over-sized jeans. Just find him a slim cut jean. It's a winner for every guy. And if you're dad's a little meatier, look for a straight leg and/or relaxed fit. It'll work the same way- proportioned to his overall physique.
Stylist tip: if your jeans are on the floor, get them hemmed! Nothing says "frumpy" like a scrunched up jeans. (Same goes for you ladies!) Guess Jeans, $89
Let's start putting the finishing touches on this look- shoes & accessories OR "Stocking stuffers" for Christmas but on Father's Day, "extras 'cause you love him".
Shoes, as we all know, can make or break a look. I've pulled two options for you, a casual shoe and a more dressy shoe, to suit most dads.
Love the grey color in this lace-up. It's dressy in silhouette but also works from day to night.
I like to think of this as the "sexy sneaker". Why? Because it's not really a functional athletic shoe but it has the silhouette of a dress shoe. So the happy medium is a more slender sneaker that offers a little more comfort but also style.
This is an especially great shoe for bay area dads living in the city. Diesel, $90
A classic classic CLASSIC "man-ccessory" is a watch. Why do you think women covet men's watches so much? Because they're big and they have a presence. They are uniquely tied to menswear and we women know a good thing when we see it.
Last, a great pair of sunglasses. Hands down the most universally flattering shape to a face is the aviator. Think of George Clooney. He tends to wear them which is exactly why it's a good idea for dad.
George Clooney WISHES he looks as good as your dad in these bad boys. Michael Kors, $99
Hopefully your dad feels as cool as he's sure to look this Father's Day. And if you're a dad yourself, enjoy the moment. You deserve it!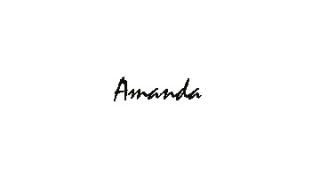 Image(s) courtesy of macys.com