I'm sure you're all anxiously waiting to hear what the Just Fabulous store picked out for me the second time around. As you'll remember from my
previous post
that the first options shown to me weren't thrilling under any circumstances. After all the questions I answered, and images I saw, I thought for sure they'd find some items that fit my idea of my own style. Well, the new options have come in and I'm feeling underwhelmed...again. Check it out:
The boots from the new selection


It's not that I'm against these boots. In fact, they have some characteristics that I do actually like. The one on the left has an interesting design detail around the top of the shoe but the low heel and cheap looking leather give the shoe a juvenile appearance. The one on the right has a nice flat sole and I like the wrap-around buckles at the top. But the color is drab and I'm not a fan of shoes that have a "suede" finish, unless of course they're real suede. Sorry to say, these boots were nixed. Next up:
Pretty pumps for sale
What I like about these shoes are the lower heels and simple shape. Ever the minimalist, I enjoy the less cumbersome side of design. However, the left shoe is so boring I'm practically asleep looking at it and the right shoe is darn near perfect except for that awful peep toe. And though they both have that suede finish, it works here because not as much material is used. As you might have guessed, these shoes were also nixed. Last but not least, a winner!
I know, this shoe (almost) goes against what I've said like
This was listed under the options that have sold out in my size (an issue that comes with having an average sized foot I suppose). If I was in the market for a cool pump, this would be it! I love the shape, I love the texture, and I love the juxtaposition of the studs in the platform against an otherwise simple silhouette. Now, the heel height still gives me some anxiety but having the platform there is a blessing.
All in all, I'm not totally sold but I'm not ready to walk away just yet. How about one more chance? Let's see what I get in another 3 to 5 days...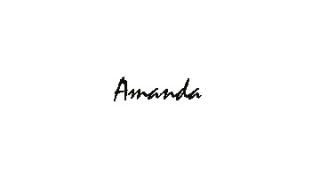 Image(s) courtesy of justfab.com