I've said it before, and I'll say it again: being a
personal shopper/stylist
in the Bay Area is awesome. There's so much style everywhere it's inspiring! Plus I'm a confessed shopaholic, whether it's online or out on the street, so my eye never settles as I'm constantly on the hunt for the next best thing. Imagine my surprise when I started coming across websites designed to do what I do; shop for you! I feel a little like Captain Picard on the USS Enterprise facing the final frontier. Except this time, the ship can steer itself.
I can sense your apprehension, Captain
The concept is relatively simple: you go to said site, set up an account- which is just like adding yourself to a mailing list- answer a few questions as to whether or not you find some items and people in different images "more my style" or "not my style", and sit back and let the website do the shopping for you. You'll receive email updates when your "boutique" has new items in it to entice you to shop and viola! you've just established your own virtual personal shopper and boutique all rolled into one. It's all a little weird, isn't it?
So many options, so little time
Sites like the much hyped
boutiques.com
(owned and operated by Google) and
justfab.com
boast that they've cut out the middle man (ahem!) to make our shopping lives easier. The "tastemakers" used at boutiques direct the recognition software used within the site to add various items to your store while justfab relies on their style experts, Katherine Power and Hillary Kerr (aka founders of
whowhatwear.com
), to choose the best pieces for you. With both sites backed by huge internet power players, you can expect to see more websites following suit. At least, that's my prediction.
(You can read more about a boutiques.com
here
. It's a fantastic article.)
This could be me and you, finding fabulousness together
But speaking as a personal shopper, I'd like to offer a rebuttal to this seemingly amazing new break through. I read recently in
InStyle
magazine that based on a poll of readers, over 94% had never used a personal shopper. I was shocked but not blown away. I know that the prices revolving around these types of services can be steep. It is after all considered a "luxury" service and we are in a recession. However, the pay off and benefits are more than worth the money. The one thing we do that no online site ever will is make a personal connection to our clients. We are physically there with you, working through the emotions your closet has held onto, and we're there holding your hand as we help you find that new you in the dressing room. That sort of process can be life changing. What website can claim to do that? Without us, these websites are nothing more than cold, flat images on a screen assuming they're your taste. With us, you have a sounding board and hopefully, a friend.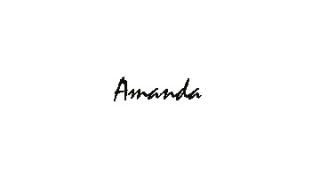 Image(s) courtesy of callcenterguy.wordpress.com, fashionweektampabayblog.com,
thsstyling.com.au