Believe it or not, the colors you're wearing now were actually brainstormed years before they ever made an appearance on your body. Currently, there's a
planner
you can purchase which gives you the palette for the Spring/Summer 2012 home and fashion industries. But that kind of clandestine information doesn't come cheap. Be prepared to fork over $750 for a guarantee to be "on trend" that season. The reason some designers are known for their "forward thinking" is because they purchase said secrets.
Color forecasting company
Pantone
has a pretty
lineup
in store for us this Spring. 2011 is officially looking like a cool sorbet on a warm night. And it sounds delicious too: Honeysuckle, Peapod, Coral Rose, Beeswax, Lavender, Blue Curacao, Silver Cloud, Silver Peony, Regatta, and Russet. (if you're wondering what Curacao and Regatta are, the former is a popular
island resort
in the Netherlands Antilles with tropical-colored water and the latter is a meeting place for boat races, typically in richer
blue water
.)
Honeysuckle, in a
pink lemonade hue
and not the
usual white
, is the dominate color. It's not a coral and it's not a fuschia, it's somewhere in the middle. You might know it by its lesser name, pink. As Pantone states on it's
home page
honeysuckle is: "Energizing...lifts spirits and imparts confidence to meet life's ongoing challenges". I'd say we could all use a little lift in our spirits, especially with the new year just dawning. Thank goodness
Nordstrom
has some items you can use now to refresh your emotions. Why not try a few of these accessories before braving an entire outfit? You'll be ahead of the curve now and on trend later.
YSL, $750
They may be a little Barbie inspired but these YSL platforms are cute and quintessentially girly. How can you resist?
Nordstrom, $48




No San Francisco girl worth her sartorial salt leaves home without a scarf. The key to this weather is layering so tie one on in this lovely sorbet shade.
Longchamp, $98




A large bag is every girls best friend. Carry all your essentials/junk in a colorful bag instead of the usual black or brown. Plus, keeping your wallet in a place that evokes happy feelings helps maintain that new year exuberance.
Hopefully you find some way to incorporate this energizing color into your wardrobe. I think I'm beginning to feel the effects just from writing about it! 2011 already seems to be coming up roses...or, I mean, honeysuckles.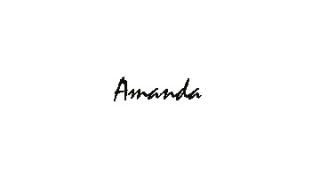 Image(s) courtesy of dedicated.typepad.com, Google Image Search and Nordstrom.com