You can't sit there and tell me you've never felt fat. You just can't. Guys, same thing. We ALL have felt fat at one point or another, regardless if it's true or not. Considering I have been in this bloated bubble myself the last few days I figured I would do myself- and you- a favor and discuss easy ways to dress stylishly when your figure feels fuller than usual. It's times like these that I'm thankful for being a
stylist in the bay area
as we're still in the trend of drape-y tops, skinny bottoms, and soft sweaters- key pieces to solving this particular gut-busting problem.
The interesting use of draping in this otherwise simple tank skims the body without hugging it and also hangs perfectly around the middle, hiding any bulges below.
A dress with interesting details (like the wrapping detail on the bodice) distracts the eye from any "problem areas". Plus, the sewn-in waist gives you shape with the soft folds in the skirt providing additional tummy security.
A shirtwaist dress is never a bad idea. The A-line draws the eye out along the hips making your waist look that much slimmer. (Think Kate Middleton at her wedding...her hips were padded!)




Don't forget, a standard go-to outfit for any fat day is leggings and a tunic. You've got the best of both worlds: comfort and coverage.
Guys, you're a little bit trickier. You don't have fun flowy tops or dresses available to help you with any belly bloat that can appear. So, how do we fix that? Easy! Use what you (more than likely) already have and, as a general rule, stay away form hoodies. There are more stylish ways to hide the chub:
Start with a simple T. If it's a little big, that's ok! It should hug you in the shoulders and across your chest and drape in the middle.




Don't be afraid of sweaters. The vertical closure in the front brings in your shape while at the time hiding any bulge and visually cutting your torso in half, making you appear slimmer.
Another sweater option if you really just can't get into cardigans. The key with any sweater is body SKIMMING, not body HUGGING. The structured shirt underneath in this example also adds a touch of volume to hide your own personal bulk.
Hopefully I've given you a little more confidence the next time you face your closet feeling like you need to "trim the fat" (and it doesn't relate to an over abundance of clothes).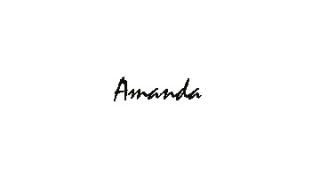 Image(s) courtesy of google image search