I have a thing for one-stop dressing. If I can get a complete outfit out of one garment, I'm all about it. That's why I think I've been particularly obsessed with jumpsuits. I've had one in mind since my sister announced she was getting married and all I could see flash before my eyes was my potential wedding wardrobe (I think that's a hazard of being a
stylist
...you can't help but fashionably fast-forward to certain events and day dream about all the sartorial possibilities!) For me it was like lightning struck and I've wanted to wear a jumpsuit to the rehearsal dinner ever since. So I started looking online and found some goodies. I've even got some advice on how to wear one beyond the warmth of Spring and Summer, in case you've been toying with the idea of wearing one too :)
This one is my favorite! The print is fun and the cut is simple enough to transition well into the Fall. It's an ideal design for layering T-shirts or long-sleeve T-shirts underneath and the length of the pant is long enough to be tucked into boots when it starts to cool down or rains. The only problem, this little number is from the Junior's department...I'm not too old, right?!
Shopbop.com, Rachel Pally $184 on sale! She uses the softest jerseys!
Just like the saying goes, an oldie but a goodie. It has a similar simplicity in its design like the previous one but with a more effortless style so you can wear it with that elusive nonchalance you see in other fashionable gals. It's a different kind of sexy.


Club Monaco, "Selena" pants. If you're not ready for a full body print :)




I know this isn't an image of a jumpsuit but my reason for pulling this image is because the cut of the pants is similar to what you'll find in a jumpsuit. So if you want to try a print AND a jumpsuit but are apprehensive about doing it in one piece, just find a cute pair of printed bottoms and play with your tops. You still get the same idea.
An alternative to those not sure they can rock a full jumpsuit but have the legs to pull off a romper. The fun option with a romper is that you can always put on a textured pair of tights to shake things up a bit. It's an easy area to add interest to your outfit as well as pulling double duty by keeping you a little bit warmer.
A nice cross between the long-sleeve romper and the tank-top bodice. The slouchy silhouette maintains the ease of the design while the shorts yield room for tights and the top has potential for your typical layering pieces like t-shirts; all areas you can add material so you can still wear this piece into the Fall.
Macy's, Tommy Hilfiger $35 on sale!




Once you've picked out your preferred style of jumpsuit or romper, you need to put on a couple of extra items to really pull the look together. Think about the items I mentioned already (T-shirts and boots) and also throw in sweaters and jackets. If you're rocking a printed version, a simple throw-on like the one pictured above will tone down the loudness of the print. It also happens to be a great addition for a more simple jumpsuit/romper.
You can't go wrong with a traditional pullover with a V-neck. This will give you a "two piece" look so you'll appear to be wearing pants and a sweater instead of a jumpsuit and sweater :)
Last but not least is the cardigan or in this case, the boyfriend cardigan. Always a classic cover up, the cardigan will give you warmth and again, help break up the outfit into another element so you're not visually weighed down by the design of the jumpsuit. You have to give you eye more things to look at individually so that when seen as a whole, the outfit is a ten.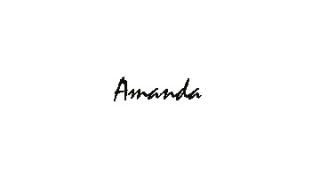 Image(s) courtesy of google image search