As much as we all say "you couldn't pay me enough to ever go back to high school"- and as much as I completely agree- there is one thing I do miss about it: the dances. When I was a teenager, the thought of billowy dresses with big hair and makeup inflated my spirits and shot me sky high when I slipped on the heels. My every-other-day high school life was spent in flip flops and tank tops. I was an athlete growing up in southern California so reasons to get dressed up were few and far between. But the dances...they were there to give your inner girly girl an night out. Now that I find myself well out of high school and even college, I've discovered "prom" type occasions are even more scarce. Apparently adults no longer want a reason to gallivant throughout the night in a fancy dress and sharp suit...unless of course it comes with a striking orchestration courtesy of the
San Francisco Symphony (SFS)
.
The beautiful exterior of the Davies Symphony Hall, home to the SFS
Like any reasonable stylist out there, I love an excuse to play dress up. The
San Francisco Symphony
celebrates it's 100th season this year with an opening night fast approaching. You know what that means right? Time to ask your mom to take you shopping because you're going to the gala with the hottest boy at work and you need a new dress and shoes. And bag. Probably hair and makeup too. But it will totally be worth it because not only is your date going to look so cute in a suit, the night has the promise of magic!
But I digress...
The Opening Night Gala
(held this season on September 7th) is the only night guests wear formal attire. Every other show you can wear business or cocktail clothing; however, for the opening show of a centennial season I think that throwing on a little extra shellack is called for. This then begs the question of: what am I going to wear? Lucky for you, Bloomingdale's has some pieces that are sure to be music to your...ears?
You can go bold...
Aidan Maddox, $440 (Go for an up-do to soften the impact of this dress)




You can go clean and classic...
BCBGMaxAzria, on sale for $104! (it has a beautiful cut-out back)
And if you're pregnant...
Halston Heritage, $495. (For this look, add a long earring to accentuate the neck)


For the hot date you're sure to be taking...
Theory, ~$700. There is nothing like a man in a suit...too bad this fine gent isn't free


Tickets to the symphony are more than affordable (they start at $15!) but if attire and ticket cost are still a concern, you're in luck. There will be a
FREE concert
the night after the Opening Gala in honor of the symphony's triple digit birthday. Festivities begin at 1130am but the concert starts at noon. September 8th is a Thursday but on the chance of a clear, SF summer day with free music, you might just find yourself skipping there.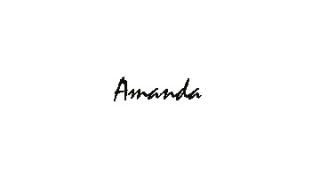 Image(s) courtesy of bloomingdales.com