There is a never-ending war being waged between women and food. As a result, we bounce between 5 to 10 pound weight gains and loses all the time. Our constant yo-yoing forces us to scold the pastries for being so delicious while we begrudgingly attempt to eat all our greens. Why can't vegetables taste more like cake? I don't think I'm asking too much here!
...but I digress.
Amen Cookie Monster.
With our eternal cycle of being up and down in weight, getting dressed in the morning can be a bit tricky. "Tight" is rarely flattering and jeans are usually the first sign you've added some bulk when you find yourself on your back, lying on the bed armed with pliers so you can get the button buttoned and zipper up. (note for the fellas: there's a reason your girlfriend/wife has a pair of "fat pants" in the closet. We all do! They're our "in case of serious weight gain" emergency pants. Get over it). Just because things are feeling a bit small doesn't mean you need to suffer back-fat and muffin tops. There's not even a need to buy a whole new wardrobe. You probably already own a few of the items that work best (aka still fit) when you seesaw in size.
The Blazer. The structure of the jacket will hide your sides and front (when buttoned) while the overall style keeps you looking sharp and put together. Look for a two-button design whose lowest button meets just underneath your natural waistline. It will bring in your waist to help create an hourglass shape.
Stylist Tip: wear a flowy top underneath. The extra volume will hide your midsection.


The Shirtdress. Always a classic and a wardrobe staple. The length should be at a universally flattering length (at the knee, just above the knee, or just below the knee) and you should be able to create a loose or tight hourglass shape by belting at the waist.
Stylist Tip: don't be afraid to switch out the belt that comes with the dress for one with texture or color or both!




The Legging. The elastic waistband and stretchy materials will conform to your body when you're at your lightest and heaviest but always be super comfy. Keep your upper half in business-appropriate tops and jackets and you're good for work.
Stylist Tip: look for leggings with the construction details of pants (back pockets, fly front, and scoop pockets) and in thicker fabrics- they look more polished than those that you just pull on.
The Jersey Knit Dress.
Designer Rachel Pally
is known for her high quality fabrics, and beautiful, easy cuts. For our purposes, I choose a printed, empire waist dress because prints are distracting and will keep the eye moving. The empire waist will drape in a way to hide any belly bulge. Both are key elements to derision when you're feeling a little inflated.
Stylist Tip: when it gets colder, throw on your leggings, boots, and a jacket as long as the dress and you're golden!
The Tunic. A perfect topper to complete a look made from leggings and a blazer. The length should hide your bum to keep you decent and the stomach should either be hidden underneath the folds of fabric (like the example below) or be billowy enough to do the same thing. For a voluminous top, use a blazer to control the volume so you don't lose your shape entirely and wind up looking bigger on top than you are. That would be counter productive.
Stylist Tip: avoid tunics in materials that cling to your body instead of drape a/o skim. This example clings in the hips but has enough fabric to create bulge-hiding folds. The folds stack up on top of each other to create the illusion of a flat tummy.


All these items should be in your closet. If they're not, start a shopping list. Having them means you're prepared (and well armed) should you wake up tomorrow morning feeling...not your best. And on your thinner days, use them as concealers for when you want to really chow down and enjoy some good food. A little visual manipulation goes a long way in war. Now if only someone could force broccoli to surrender and let the desserts take over...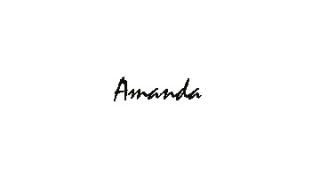 Image(s) courtesy of google image search, nordstrom.com, chicos.com, and nordstrom.com