I couldn't help it. I slipped on a search and tumbled into love. The other day, I was doing a Google Image Search looking for a military-inspired jacket for my
post on SJP
when I came upon this fabulous Fall story.
This is such a cozy mood board and I still want everything.
I swear each one of those items has been on my "Need" list at least once before. But to see them all together, just hanging out like the effortlessly cool girl this collection so perfectly embodies, was just too much. My eyes came to a screeching halt and for a moment, I was lost to the endless possibilities between these must-haves and my closet. It was torture! Immediately my "Need" list upgraded to include each and every one of those items. So many options, so little time. When? When would I have the time to find these things!? I distracted myself from the question and contacted the blogger instead, happy to gush to her about how in love I was with her collection of Fall pieces. Interesting Fact:
a-littleobsessed
is a blogger based in London! Either she needs to move here or I need to more there. Something's gotta give. Her name is Sabrina and I foresee myself 'obsessing' about her blog on a daily basis. Hello RSS feed! :)
I must say that being a
personal shopper
and
stylist
has it's advantages. I'm out in the stores A LOT and I also shop a lot online. I get to see what's current in that moment. The good news is that
Aldo
has a similar
platform wedge
and personal online favorite,
ModCloth.com
, has TONS of chunky knit sweaters-
like this one
right now. Two things I look forward to checking off the list, Christmas or "Need".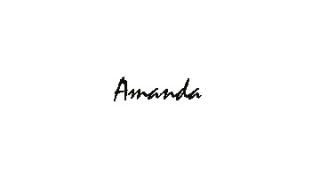 Image(s) courtesy of a-littleobsessed.blogspot.com