I think Sarah Jessica Parker cemented her claim to fame as a style icon thanks in large part to her collaboration with Patricia Fields on Sex and the City.
Every time I watch it, there's some small, new detail there that I never noticed before.
So many odd, amazing, and fabulous clothing combinations that it's no wonder we all still turn to the show for inspiration. Even today on the red carpet, SJP takes a cue from Carrie and adds an over-sized accessory here, or an unexpected color and texture there. Like most icons, when she attends an event, you can bet people will be watching. She didn't disappoint at the Burberry show this past September.
SJP's look was a decadent tone on tone ensemble; a rich gradient of caramel, chocolate, and cream. Who better to get you're mouth watering for fabulous Fall fashion? The entire look is the coupling of contrasting textures and themes. The ladylike lace of the dress (yes, that's a dress under there) with its cascading ruffles is juxtaposed against the smooth leather, military jacket with the high, strapping heels of her shoes leaving me fit to be tied. If you're hungry to satisfy your chocolate craving, check out the images below. They're the best options available on the market right now.
The jacket Sarah Jessica is wearing is absolutely labelled as a splurge. After all it is a Burberry jacket! If you want the real thing now but from a more greenback-friendly source, try this one. The color is lovely and the military style is marvelous.
A dress purchased in Madrid by London-based social fixture Jane Asher




This sweet shift embodies a woman's girly-girl but is controlled by the simple design. It's a perfect piece to contrast with the leather jacket. Try locating your own at your favorite department store or boutique.
This bag's shape is very similar to the one SJP is holding, plus the style lines are pretty good mimics of the original. It's a great steal when you can't afford the splurge.
Never underestimate the authority of sassy heels. Nordstrom






To help complete this SJP-inspired look and to carry you into colder days, add a few more accessories like gloves and a scarf. To keep your legs warm, pull on a pair of sheer black tights. You could also choose opaque tights but that's where you have to ask yourself one question: WWCD? (What Would Carrie Do?)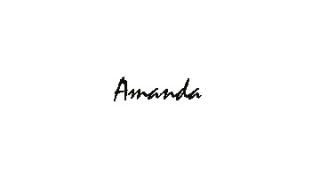 Image(s) courtesy of Google image search