It's officially December. I can't believe it. The turkey and stuffing and ham and mashed potatoes are still fresh on my tongue! But, December has its moments. One of the best- and possibly worst- reasons why this month can be fun is it's the official start to holiday parties. Sometimes the prospect of what to wear can be daunting. Is it office appropriate? Where do I find an "ugly" Christmas sweater? Should I wear a suit? It's like you've just come from seeing all your family, which can be overwhelming enough, and now you have to figure out how to dress for all the parties you'll have to attend. Luckily, you have me- perpetual shopper!
A great online source, if you've got time to wait for a package, is
uglyxmasparty.com
. The name says it all. There are so many cute and yet somehow still ugly sweaters, you're bound to find one you (secretly) like. Plus, they're also an
Etsy
store!
Uglyxmassweater.com, $24
If you need something now, hit up the always reliable
Nordstrom
. A cute cardigan with a festive theme will suffice for most Christmas sweater parties. You don't always have to go ugly.
Fair Isle cardi, $38.
Guys, if you have that hipster-style, then include this sweater in your daily rotation for winter. If not, just wear it as a gag. Either way, it passes as a holiday sweater. And if you have a girl like me, she's probably going to steal it from you when you're done anyway.
Urban Outfitters, $74
Last but not least guys, if you have to wear a suit this year do so with a novelty tie. The suit makes you look good but the tie shows you're fun. I could show you where to go to find a tie but you know where they are. Any clothing store worth its sand is going to have festive ties this time of year. Instead, I'll show you
how to TIE
that fabulous tie once you've purchased one. It's the gift that keeps on giving. Isn't that what this time of year is all about?
ABCNeckties
is the go-to resource for anything you ever wanted to know about neckties, including a history of them! Over 15 different types of tie knots exist (who knew!?) with great names like
Balthus Knot
,
Cavendish Knot
, and
Half Windsor knot
. There's also a video accompanying each type with a step-by-step process for how to get the job done. Gentlemen, prepare to be fit to be tied.
abcneckties.com, $10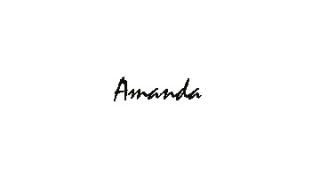 Image(s) courtesy of Google Image Search