Today is the day the chocolate companies, lingerie companies, and Hallmark all get a little bit richer off our desire to tell the one we love just how much we do, in fact, love them. The old saying "How do I love thee? Let me count the ways" has been replaced with "How much do you love me? Let me count the gifts". It's a sad but true state of affairs yet, there is light at the end of this love tunnel. It's called personalized gifts. All you have to do is peruse
Etsy
for a bit and you'll find some great little gems. After all, the BEST gifts are those that stand for a moment in time, an anniversary, an inside joke. A standard heart-shaped box of chocolates and flowers just ain't going to cut it anymore because everyone has done that and everyone expects that, even the fellas! I encourage you all to think outside the box and take some of the gifts below into consideration when shopping for your lover. They'll be so thankful, your Valentine's Day dessert will be more than just a chocolate soufflé, if you know what I mean...;) ;)
For the guys:
Every guy wants to feel loved and wanted and with these gifts, you'll hit both sqare on the head.
If your bloke loves music more than most, this sweet keychain should tickle his inner rock star and sensitivity.


The rustic leather and sweet detail of latitudes and longitudes would melt any manly man. Personalize the lat. and long. with where you met, where you got married, where he was born, etc. It'll mean so much.




Yes, those are space invaders from the back-in-the-day video game. Yes, your man will love it, even if he's "too big" to play video games anymore.
Piggy backing off the previous image, these awesome Ninento cufflinks are perfect for the man boy in your life, or even for the reformed gamer turned professional. Everybody needs to be reminded of their childhood now and then.




Because why not? What guy doesn't dream of being so badass, that he punches out a bear?!


I think this one is more gender neutral (I want one!) but I also think it just looks cool and a guy would like the sentiment and design.




For the ladies:
Almost every woman I know wants something NOT typical or expected for Valentine's Day (hell, any celebratory-type day!) but that shouldn't deter you from spending a little time thinking about it. Sometimes, the simplest things are the most treasured.
This one is an easy win for V-day gift giving: your intial + their initial + heart= extreme lovey-dovey mushy cuteness (but also will match everything in her closet, bonus point! ;)


There is so much you can do with this: silly picture of you, the two of you, your baby, pet, etc. The options are limitless and this particular seller gives you the option of applying a filter for a desired effect. The result is antique looking, black and white, you name it.








I sense a keychain theme here...I love this because if you have a special someone who tends to forget your anniversary, now there's no excuse!
A non-jewelry item. Ideal for the gal who loves herself some beauty/bath products. Always be mindful of the scent if the items (for both your sakes). A safe bet is sticking to a scent she already wears and that you like.




A non love-themed gift. Bonus- will look good on anybody and will go with everything. Word of caution: this is a high-contrast piece so rethink this as an option if your lady is more like a shy violet.




For the woman in your life who's a bit of a blinged-out beauty. You can never have too many flashy accessories.




Last but not least, the perfect card. Good for either a laddy or a lass.
Too. Much. Cuteness! Who wouldn't want to open this?!
Happy V-Day Lovebirds!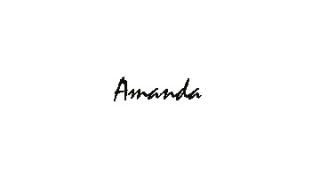 Image(s) courtesy of various Etsy.com vendors. Click the pictures to visit t

hat particular item, as well as the rest of the seller's shop.