Yes, I know the title is a bit self-absorbed but it is my birthday and that's pretty much the only day I'm allowed to be self-involved. This will be my 29th year on the planet and I'm ready to roll it in in the right way. Of course, with great age comes great sartorial responsibility. I can't quite get away with the same looks I used to when I was a younger lass. It's time to bust out the longer hem lines and find dresses with sleeves. Let's be honest. Things aren't exactly as firm or as perky as they used to be. But seeing as how
I'm a personal shopper in real life
, I have to make sure I've got several options available. You just never know if you'll be feeling sexy or silly on the big B-day. One thing I do know, I'm going to want to jazz up my look. I can't be seen in just any old thing, which is the perfect excuse to go shopping.
Browsing online, I found some great options at
Nordstrom
in a rainbow of colors, styles, and prices. There's got to be at least ONE that will work! No birthday suits allowed!
This simple shift has sleeves and is covered in glitter. Winning! Adrianna Papell, $99.97, Nordstrom




This may only have one shoulder but the effect is effortless and subtly sexy. Love the color too. Adrianna Papell, $49.97, Nordstrom




I'm not much for strapless but the cut of this dress is so flattering to my body type- which is a bit larger on the bottom. Hailey by Adrianna Papell, $138, Nordstrom




I love everything about this dress: the color, the midi-length, the Marylin Monroe silhouette, and the Grace Kelly charm it embodies. Donna Morgan, on sale for $59.97, Nordstrom
The color on this attracted me the most. The style is simple but completely available to some serious accessorizing, the thought of which just makes me salivate. Suzi Chin, $148, Nordstrom




This is just a really sexy dress. The sheer panel at the top with the cool cut-out at the sleeve won me over. BB Dakota, $88, Nordstrom




The subtle lines created by the intricate beading on this sassy little number has a very figure-flattering effect. It's vintage inspired but done in a modern way. Pisarro Nights, $158, Nordstrom
There is something about this dress that I just swoon for. It's romantic, elegant, a bit Spanish dancer-esque, and it has a some sexy upper arm coverage. Definitely winning! Pisarro nights, $158, Nordstrom.
Clearly, I've got options. It's just so hard to decide! All I know is come the big day, all eyes better be on me :)
Cheers!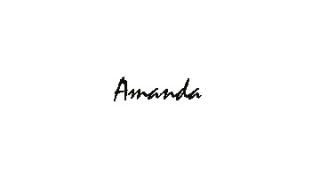 Image(s) courtesy of Nordstrom