Since August is the "last" month of the summer, excluding of course random Bay Area heat waves in October- now would be a great time to update your wardrobe and buy some new things. Long sleeve tops in knits and sweaters, cardigans, and in general layering pieces will help extend the life of your sleeveless items. Just a few layering pieces and you've got a great start to a Fall wardrobe.
Start off by getting yourself a fun coat-alternative option. This duster, which is essentially just a long cardigan, looks great in the outfit pictured, but would also be a great tag-along to a maxi dress for when the months gradually cool.
Make sure you gather lots of pull-over sweaters in both v-necks and crew-necks. Embellished necklines are very poplar this year. The good news is you have so many options available to how you choose to partake in this trend, one is bound to feel right. Some tops already come in a simple color with a beaded neckline so half the work is done for you! If you want to start from scratch, you can try layering a crew-neck sweater with a collared shirt underneath. If that doesn't sound appealing, try a turtleneck. And if that doesn't suit you, don't use a high-necked under shirt and instead skip it all together. Use a chunky necklace in it's place. See! Tons of options!
Bonus: If your sweater has an interesting print or pattern or texture, it will elevate your look that much more. Marc by Marc Jacobs, Nordstrom, $159.90 (Anniversary Sale)
Easy, breezy dresses you wore all summer don't necessarily need to be packed up when the weather turns crisp. Fall-ify your dresses with a pair of tights, boots, and a jacket.
Stylist Warning: When your dress already has a print, don't over complicate your look by wearing a pair of tights with a texture or print. Keep it simple. Though you can still be playful by picking a color. Jessica Simpson dress, Nordstrom, $84.90 (Anniversary Sale)


Embrace color! Winter months are often dominated by bland neutrals so don't be afraid to kick-start your look with a burst of color. If these are too bright, then of course wear black. Nordstrom tights, Nordstrom, $6.90 (Anniversary Sale)




A classic lace-up bootie will pretty much go with EVERYTHING in your closet for Fall/ Seychelles "Fever Pitch" Booties, Nordstrom, $89.90 (Anniversary Sale)


A denim jacket is great go-to as the seasons transition. It's a neutral in it's own right because it's a classic but the blue adds a nice pop of color to any outfit. KUT from the Kloth denim jacket, Nordstrom, $69.00




The last few items you can start keeping an eye out for are thin undershirts, perfect for building your layers (and thus, warmth!). Scarves are also a great addition for color and fun, not to mention they're very insulating because the plug up any potential draft from a low neckline.
Hope you find these tips helpful and inspiring enough to get you out to the stores, shopping!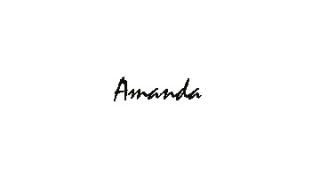 Image(s) courtesy of www.nordstrom.com