Happy Fourth of July ladies! This is the day where beaches, beer, and explosives go hand-in-hand and we're all sort of fine with that. So long as you don't get drunk and handle the fireworks around an actual fire, 9 times out of 10 you'll get to keep your fingers. But let's get back on track here. This is about what you should wear to the party to show your patriotic fingers...I mean feelings :)
A potential recipe for disaster
As luck would have it, red, white and blue go really well together. Nothing like some primary colors complimented by a neutral to get you in the holiday spirit. With fashion, there's a lot of room to play with those colors and find areas to incorporate it. In other words, you don't have to reduce yourself to finding a dress with
every
color in it or settle on gaudy novelty earrings to be festive. Good grief this isn't the 80's! We can go beyond that.
For those gloriously hot summer days, my favorite look is a dress. Seriously ladies, side note: we all need an arsenal of fabulous dresses at our disposal so that when the occasion calls for it, we look good. There's no thought to it. It's a one stop shop look. This time, I found a beautiful periwinkle blue dress.
Puckered Dress, J. Crew, $128
To make this cute little number ready for the 4th, you can add in the red and white with accessories. Maybe try a red belt? Be sure to place the belt right around the seam where the bodice of the dress was sewn to the skirt.
Luxury Divas, found on Amazon.com, $13.99
Now that we've got the dress and belt, we need a shoe, no? If you're going to watch the fireworks from the beach, a sandal would be the best option.
Vince Camuto, Zappos.com, $62.99
And if you're going anywhere else BUT the beach, these heeled sandals would be amazing! Plus, they have a little more color thanks to the purple straps at the toe.
Diane Von Furstenberg, Zappos.com, $298
Now that we've got red checked off our list for this fabulous 4th of July outfit, we need something white. What better way to deal with San Francisco's bipolar weather than with a cute, cozy,white sweater?
New York & Co., ShopStyle.com, $46.95
Lastly, you need a bag. Something to tote around all your belongings while you head out of the 4th for a grand celebration.
Street Level, Nordstrom via ShopStyle.com, $42


Don't let this bag fool you. It's got TONS of storage space and the best part is the adjustable and removable strap means you can use this bag a hundred different ways. It'll last well beyond the 4th.
I don't know about you but I can't wait to assemble my own perfectly patriotic look. Fireworks and warm summer nights is what July is all about. Cheers!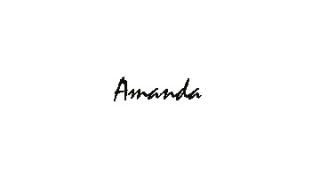 Image(s) courtesy of ShopStyle.com, Zappos.com, Amazon.com, J.Crew.com
flickr.com