I don't know about you but I couldn't be happier summertime has finally arrived! The air feels warmer, the breeze not as chilly, and the streets much more crowded with foot-traffic and some great eye candy outfits. It's the perfect time to bust out with some shorter hemlines and some sleeveless tops. There's nothing like the freedom a dress or a skirt brings from skinny jeans. True liberation and style lies in that which is comfortable, so says I.
However, I have a great many clients who are either plus or petite size and who struggle not only to find something to wear but also something that suits the season. This post is for all those ladies here today. There are incredibly cute things to wear right now! I know when I'm out shopping, I'm never 100% satisfied with what's available in stores but I'm very skilled at updating a closet that probably has some basics in it. Here, are some quick tips and options to liven up your wardrobe for summer.
First up, Petites
.
If you want to embrace the neon trend, you can either do it in an accessory or in a piece of clothing. This dress by Maggy London is a perfect hybrid. It's got the balance of a casual dress but it's also great for an office. The only thing "loud" about it is the color. The all-over print keeps the eye moving so it never settles in one place and the V-neck brings the attention back up to the face. All A+'s in my book.
Maggy London, Nordstrom, $98
Sometimes the best thing you can do for your closet is to incorporate a few more fun and fresh tops. That means color and/or print. Colors are mood manipulators so why not wear what makes you happy!? I love the silhouette of this top. It's perfect when you're feeling bloated. Make sure to avoid looking big all over by balancing the top out with a skinnier bottom. A pencil skirt would work as an alternative to skinny jeans.
Citron top, Nordstrom, $92 (it's machine washable silk!)
If you don't know what
chambray
is but have heard it before, don't worry. It's not a fancy fabric. Think of it as a very light weight denim. It's sort of like going from a muslin to a canvas. The name is your clue to what weight it is, light or heavy. In this case, chambray is a great jean but "not jean" option for summer. It's best done as a skirt.
Nic + Zoe skirt, Nordstrom, on sale for $71.90
Because we live in the bay area, it's never really safe to leave home with out a jacket or sweater of some kind. Just because it's warm outside, doesn't mean you're safe from the wind. A great summer option to wear when the chill comes back is a knit blazer.
Caslon blazer, Nordstrom, $59


For Plus-
A versatile dress in a pop of color will always look good and always feel good. The relaxed silhouette of this dress marks it as being easily dressed up or down. A good staple for any woman to have.
Kelsey dress, IGIGI, $118
Many people think they can't wear yellow. They're wrong! It just has to be your shade of yellow. Most people have it as an undertone in their skin anyway so if you kind a yellow that compliments your undertones, it'll make you look radiant. Trust me.
Double collar, sleeveless top, ASOS.com, on sale for $24.86
Since most plus-size clients I have dislike their legs, I figured pants might be the way to go here. Instead of turning to your typical jeans or work pants, try a cropped pant in a bright blue. The blue is familiar but not "safe" by any means because of the vibrancy of the color. They'll nicely compliment the bright yellow in the top above.
Cropped pants, Avenue.com, on sale for $32.99


To finish off any pants and top combo, you need a cute jacket. I love the color and cut of this motorcycle-inspired one. And if you paired it with the pants and yellow top, you'd have a stunning look from head to toe.
Faux leather jacket, ASOS.com, on sale for $54.68
One thing that doesn't discriminate based on size is shoes. Shoes (almost) always fit. So to really finalize these looks, I picked one heel and one flat sandal that all women, regardless of size, could drool over.
Whistles "Noemi" sandal, ASOS.com, $207.13
One of my favorite style of sandal for any gal is a gladiator sandal. The numerous straps helps shape the foot into a flattering appearance. Most sandals are a little too naked for my taste but these have a bit more "shoe" to them so they'll feel like they cover more of your foot.
Nine West, Nordstrom, on sale for $38.90
Hopefully as the days continue to get warmer, you continue to find inspiration in the season and dare to be cute and cool, regardless of what size you are. There's never been a more appropriate season for women than summer. After all, we get to wear dresses and skirts! Enjoy it!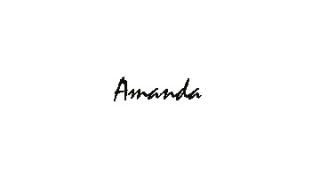 Image(s) courtesy of asos.com, nordstrom.com, avenue.com, igigi.com