Narciso Rodriguez is a designer known for timeless and modern, sophisticated yet approachable, simple lines. With each piece carefully crafted to fit flawlessly, effortlessly, and gracefully, Rodriguez has created a collection that is both, beautiful and wearable.
Rodriguez's collection for Kohl's, available on Nov. 7 at 7am, is the kick-off of the department store's new program,
DesigNation™

. The concept invites designers to visit a city of his or her choice to search for inspiration. For this one-of-a-kind collection, Narciso Rodriguez gathered inspiration from the ageless city of Istanbul. The things Narciso Rodriguez heard and saw in Istanbul, from its music to its spice market, are reflected in his collection of colorful, streamlined tops, skirts, dresses, pants, and several stunning jackets ranging in price from $30 to $150.
This collection is available for a limited time at Kohl's and Kohl's o

nline.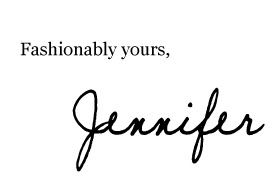 Image(s) courtesy of:
http://www.kohls.com/media/images/global/kohls-logo_v1_m56577569838959922.png
http://www.kohls.com/kohlsStore/ourbrands/narcisorodriguez.jsp
http://www.nwitimes.com/lifestyles/fashion-and-style/designer-narciso-rodriguez-goes-with-kohl-s/article_69d1edfa-9c4c-5928-ba2f-dd1fc8ecb7c7.html