Do you remember what is was like to ride your bike for the first time? Even with training wheels on, you felt free, alive, and suddenly completely in control of your own world. The idea of riding off into the sunset in search of greater adventures was suddenly as appealing as seeing if you could stand up with your feet on the pedals. Back then, we were kids who rode a bike for the sheer enjoyment of pretending it was a pony, or a car. What you wore mattered only if you were cruising next to a cute boy...or girl.
But what happens when you grow up? The training wheels come off and instead of a valiant steed braving a dark forest, the steed becomes your car...and only mode of transportation. What you put on suddenly counts but in a different way. Functionality. Now, you have to plan ahead and figure out what to wear because your adventures as a commuter are real and happening beyond the comfort of your driveway.
Who says you can't ride in a professional outfit?! (this gal has a fantastic bike blog!)
announcing the release of a new line
of clothing aimed at assisting the very specific market of urban commuters. The one draw back: it's for men only. Though they completely isolated the ladies, Levi's slight improvements to their pieces were something you can easily incorporate into your wardrobe. Go for tops/tunics that run long in the back to make sure you're doing your part to "just say no to crack", and comfy pants that won't pinch as you ride slightly bent forward.
*Kelsey wrote back a gloriously detailed and funny account of what women want. To read her responses, scroll to the jump.
Essentially, Kelsey revealed that ladies riding bikes need something "that is easy to wear, to clean, to pack, and keeps somewhat dry". The biggest hassle wasn't getting dirty (as I had assumed) but sweating. Since you can't really stop yourself from sweating, though I'm sure we've all tried, you can seek out items in fabrics that breath. And if those are few and far between, become a layering a queen. As a
stylist
, I'd like to tackle this from a style perspective. Active bike rider clothing isn't something I find to have the best aesthetics. So, I put together an outfit based on my method when it comes to layering: start with the bottoms and go from there.
My favorite things about these jeans is they have a 9" rise! (Most denim in general come as low-rise, typically have a 7"- 7 1/2" rise). These are great for flats OR tucking into boots.
Blue Essence, $98
This top is great because it's simple without being boring but it's also part linen so you get excellent wicking qualities from the fabric. Not to mention, it's tunic length which keeps the potential crack exposure down to a minimum. Remember that unless you're like me and constantly freezing in your office, any jacket you're wearing will eventually come off so make sure the top you have on underneath can stand on it's own and create an outfit.
Caslon, $46
This cape cardigan is not only right on trend this winter season but also super easy to style by layering over just about any top.
Stylist tip: try using long sleeve shirts with a print or interesting detail because you'll still see it peaking out from the cape sleeve.
Caslon, $39.90
Quite possibly my favorite shoe brand,
Born
revamped their "Liddy" flat to have a more tapered and pointed toe, a silhouette flattering on every body type. You can't find flats more comfortable, and durable, than these. They come with extra cushioning on the inside and great arch support, perfect for tromping around the city when you're done biking.
Born, $44.90
And when the whether gets colder and rainier, opt for some boots. They'll keep you warm and dry all the live long day. I just bought these cuties and LOVE them. They have a slight wedge for some added height and a rubber sole, which increases the life of the shoe in general.
BP, $119.95


To take this outfit from day to night, pack a
clutch
and a
statement necklace
and you're golden, no change of clothes required.
Hopefully my tips have helped illustrate that you don't necessarily need to buy cycling specific clothing. You can easily look great on a bike with an outfit styled around the idea of ease, comfort, and length. Expect to get dirty and sweaty, that's just a natural occurrence when you're a bike commuter, but at least this way you know you have some options.
-What would you say are the basic demands/needs of bicycle commuters, as far as attire?
I think the basic demands for clothes is something that is easy to wear, to clean, to pack and keeps some what dry. It would also be amazing if it looked nice!
-What are some of the most common occurring issues- environment wise- that you run into as a cyclist? Are your needs to solve these dilemmas being met with the clothing that's on the market now?
I think that in this city the issues are mostly weather related. It could be really nice outside and 20 minutes later it could be raining. There are clothes out there for weather conditions but they might not be very fashionable!
-Can you travel without always bringing a change of clothes?
I think it is possible to travel with out bringing extra clothes but be prepared to be sweaty for a bit after your ride. If you are going on a date or interview I would bring an extra shirt! Unless it's a date with a cyclist then he will be sweaty too!
-Do you have any secrets for increasing the longevity of your commuter wear? (ie how to wash a/o pre-treat an item)
When I was commuting every day to work I would bring an extra shirt, so that is just regular washing. My pants that I wore are Adidas and I love them. I think they are running pants but they worked for biking. I have had them for about 5 years too, so they are worth every penny I spent at sports basement (bit of a discount!) Here are a pair that are similar:
To wash these I use the tag instructions.
-What's up with the hem of your pants? Other than tucking in, how do you keep them clean and hole free?
I don't tuck my pants in, that's a little too dorky for even me. But I do roll. Rolling is a little less dorky and keeps your pants free of holes and grease. There are a few riders that use the straps around the ankles too.
-What are some of the ways you keep your clothing clean when en route?
Don't ride through mud puddles? Honestly, your clothes don't get super dirty when you are just ridding around the city, unless you have to change a flat and then you could get grease somewhere. Mostly just on your hands though. Dirt isn't really the problem, sweat is! The only way to fix that is to bring an extra shirt or ride slower.
-What are your favorite brands? Do your pieces wear out quickly?
I love Rapha and because I have the best boyfriend I actually have some of their clothes. Rapha is kind of pricey but amazing!
http://www.rapha.cc/shop/
I'm also a fan of Sheila Moon. She is a local designer, rider and woman!
http://store.sheilamoon.com/index.php
She has some of her clothes around the city and Sports Basement carries some of her clothes.
I think jeans wear out quickly if you wear them every day on rides. I think, if you like something that you wear to commute, buy two or three pairs.
-What's your favorite store? For commuter-specific clothing and also in general, where do you find pieces that hold up and are cute?
I think Sports Basement has good deals and they offer discounts. I don't really have one store I go get all my bike clothes from. If I like it and wear it, it will probably end up getting a ride on my bike!
-Is there enough variety in the clothing that is available?
There can always be more variety in bike clothes, especially for women. It is really hard to dress up for a party or going out and have it be bike friendly. It would be great to have some pretty going out bike clothes.
-Is there a disadvantage in clothing options, being a female cyclist? The Levi's series is for guys only.
Yes there is a disadvantage. I think women like to wear really cute things most of the time if they are going out, or to a meeting, a date and not that men don't but there just isn't tons of options for women. Levi's better get the ball rolling on women's bike jeans. Those would be awesome!
-What do you think of the additions Levi's made in their commuter series items in general?
I think all the reinforcements are great. That's what you need in bike jeans. Again, they need a few pairs for women and not just stick women but women with thighs and calves who ride all the time. I think they have most of what they need; a treatment that makes fabric both water-resistant and dirt repellant and
Clariant
's Sanitized treatment, so you get durability plus built-in odors protection. Also double treated light-stretch denim, reinforced stitching in high-stress areas (crotch, pockets, etc.), and reflective
3M Scotchlite
fabric tape in key areas. Sounds good to me! I also love that in that article they wrote " because, let's face it, you get sweaty while biking." So true!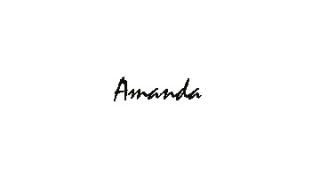 Image(s) courtesy of nordstrom.com, letsgorideabike.com, google image search